Introducing GMS Drive
Introducing GMS Drive
Store, share, and collaborate with Drive from GMS. Developed to work seamlessly with your overall GMS experience, Drive is integrated with GMS Webspace, allowing you to upload and store files so that you can access them wherever you go.
Never lose track of your important documents
GMS Drive provides cloud-based storage, increasing what you can accomplish with the GMS Cloud service, giving you access to your stored documents wherever you are, and improving your ability to accomplish tasks. You can upload and store all of your files safely and securely: photos, videos, documents, PDFs and more. 10GB of storage comes standard with the GMS Cloud package, with the option to scale up as required.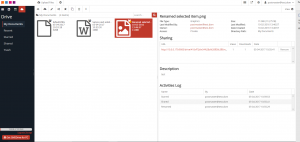 GMS Drive can be accessed in Webspace and through any modern browser via custom generated URLs, in your home or in your office. You can install the GMS Drive app on your pc to work offline, and merge any changes to your documents automatically.
 
Share your work and your work load
Collaborate more effectively by sharing any document either by email or in browser to achieve your goals, complete projects and meet deadlines. Choose what content you want to share and password protect any sensitive information. Work with others on anything – from spreadsheets to videos and everything in between. Share entire folders and child folders with a single click.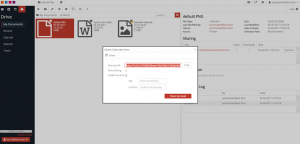 A completely modern experience
GMS Drive enhances the contemporary and responsive GMS Webspace client. Utilising the same UI, navigating, searching, and using it is simple and satisfying. Real-time email notifications let you know when someone wants to share a file with you, and you can manage shared items effectively within the Webspace dashboard.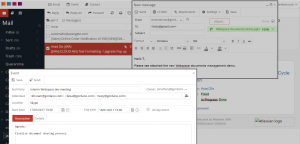 All of this is included as standard with a GMS Cloud subscription. Sign up today and optimise your business.