GMS is a single source messaging solution provider but we also believe in a "buy not build" methodology for selected messaging related capabilities. CYREN is the globally recognised name in malware protection and we are pleased to be an authorised integrator and reseller of their solutions.
Cloud evolution continues to be a strong focus for GMS solutions; we are proud to be working with NEC, collaboratively evolving their CSP-centric SaaS marketplace delivery platform.
As a messaging vendor with close links to Outlook and Microsoft® Exchange ActiveSync usage we also enjoy partnership status with Microsoft. As our Cloudline service platform develops we will be adding other cloud service providers to our portfolio, offering complementary services for our messaging products.
NEC
GMS has worked with NEC to integrate Cloudline (a variant of our well-established on-premise email messaging solution, accessed via a feature rich webmail client) into the NEC SaaS/cloud solutions aggregation marketplace environment. The proposed customer audience in this context is the SMB space. The NEC Cloud Marketplace is a scalable aggregation platform consisting of a range of business oriented services to be sold to communication service providers (CSPs) and telecommunication operators globally.


Cyren
CYREN is the global leader in information security solutions for protecting web, email, and mobile transactions. Their award-winning, patented technologies and global security platform is currently protecting over 550 million end users in 190 countries. GMS highly integrates CYREN technology to provide near perfect malware detection and prevention.
Microsoft
Gordano has obtained Certified Partner certification with Microsoft, our software having passed the Microsoft Compatibility testing requirements of this program. GMS is an Outlook and Microsoft® Exchange ActiveSync optimised messaging solution and we value our partnership status with Microsoft.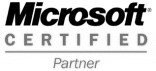 Avangate
Avangate powers modern Digital Commerce, finally solving the complexity of online commerce, subscription billing, and global payments for Software, SaaS and Online Services companies. GMS has partnered with Avangate to simplify the cloud on-boarding process. Avangate handle the payments and billings for monthly and annual subscriptions of GMS Cloud.